Welcome To 
                              D&M DISCOUNT FUEL
                              49 Remsterville Road
                              Woodstown, NJ 08098

   Quality Fuel Services At Discounted Prices Since 2011
_______________________________________________________________

                "Your Energy Needs Are Our Business"

                               Call (856) 935-0919
Professional Delivery
Of Ultra Sulphur Diesel Fuel, Home Heating Oil & Burner Services For Commercial, Farm & Residential Customers
*************************
Call (856)935-0919
* Home Heating Oil, On-Road Diesel Fuel,
Off-Road Diesel Fuel, Oil Burner Services & More
********************************************************
* After Hours & Emergency Service Available! *

                 COMMUNITY ACTIVISM PROGRAMS:

Over 300 Families Attended Our "Together We Can Feed Families" Event Sponsored By Our Company D&M Discount Fuels On April 18. We Are Proud To Have Sponsored This Event By Giving Back To Our Local Communities In Need. We Encourage Everyone To Participate In COVID-19 Relief Programs To Help Others. We Can Defeat COVID-19 If We All Come Together Now!
 
                    Order Delivery Service Online Now
                                      * Please be patient while the order online information loads as it may take a
                                       bit of time before the current, pricing information is displayed. Thank you! *
Our Professional Energy
Services At D&M Discount Fuel
 
Heating Oil
We provide #2 Home Heating Oil to residential customers in Cumberland, Gloucester and Salem Counties in NJ.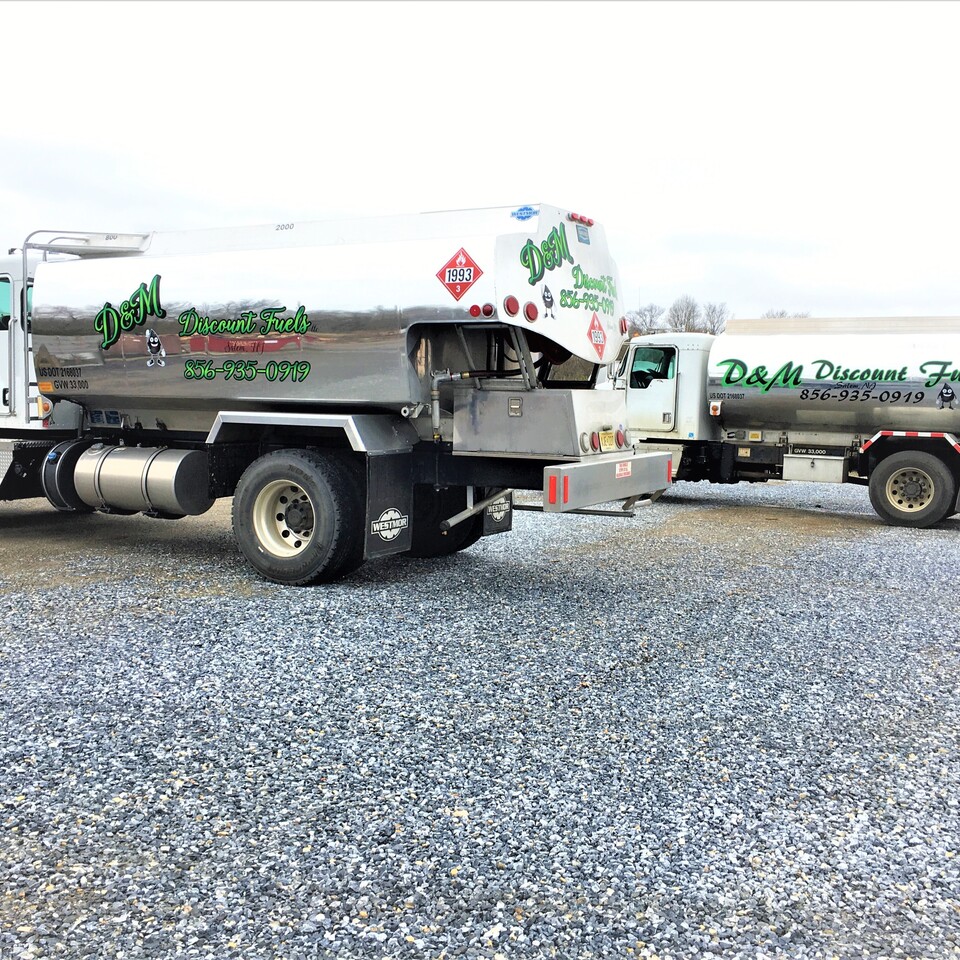 Fuel Services
We deliver both On-Road & Off-Road 15PPM Ultra Low Sulfur Diesel Fuel to commercial and farm accounts.
WHY DO BUSINESS
WITH D&M DISCOUNT FUEL?

* Family Owned & Operated*
Budget Plans Available * 24
Hour After Hours/Emergency
Services * Affordable Pricing * Satisfaction Guaranteed * Fast
& Free Estimates * Professionally
Trained Technicians * Residential
Farm & Commercial Accounts * Over
9 Years Of Oil & Fuel Service Experience *
Follow Us & Like Us On Facebook
                           View Our Instagram Page
Message Us Now. Do You Need
Heating Oil Or Diesel Fuel Delivery?
Do You Need Oil Burner Service Or Repair?
Tell us what you need, and we'll serve you immediately!